The energy meter function module can be used to measure all important current and voltage measurement values on 230 V AC networks. Input voltages (3 phases + N) can be connected directly to the module.
In addition to general status information, the module's configuration can be used to show up to 7 readings in the input image table.
In the event of a system failure, the controllable meter's values will be stored in non-volatile memory.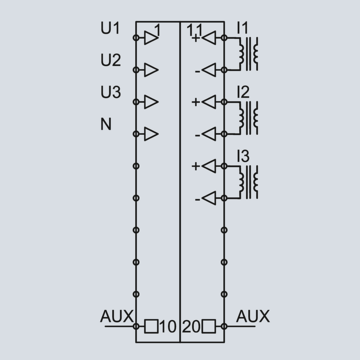 Specifications:
Measures current, voltage, power, and energy
1 three-phase or 3 single-phase
3-wire and 4-wire voltage measurements
Measures real, reactive, and apparent power and energy
Energy meter with gate function; values are storedin the module in a non-volatile manner
Configurable process input image table
Diagnostic messages
Current measurement via 5 A current transformer (secondary current)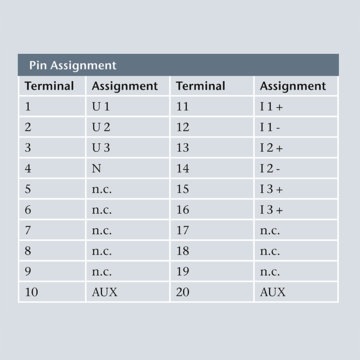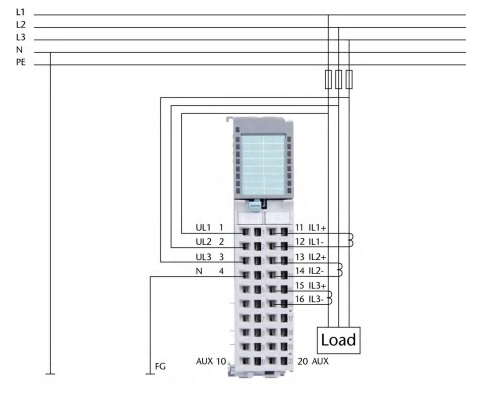 Detail information of TB20 Energy meter