JCL-33A (48mmx24mm) Digital indicating controllers
– Multi-input
– SV1/SV2 external selection
– Simplified programmable controller (JCL-33A)
– Converter function (JCL-33A)
– Drip-proof/Dust-proof
– Serial communication function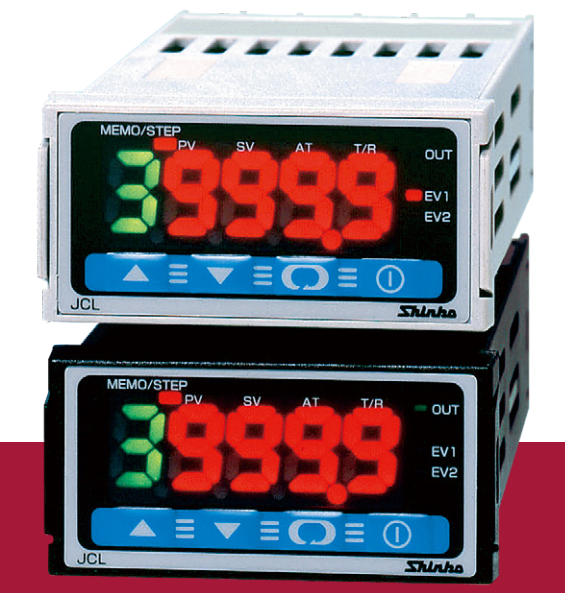 Multi-input
A total of 18 types of input are available from thermocouple (10 types), RTD (2 types), DC current (2 types) and DC voltage (4 types).
Available for use in a variety of machines, such as injection molders, extruders, bag makers, packagers, dryers and electric furnaces.
As the input sampling period is very short (0.25 seconds), this controller is applicable to a wide range of processes.
2-point Event output
2-point Event output (relay contact, open collector) is a standard feature.
Selectable from alarm action, timer function and pattern end function by keypad operation.
Converter function
The input signal of the thermocouple, RTD, Direct current and DC voltage can be converted to insulated 4 to 20mA DC.
Drip-proof/Dust-proof
IP66 structure (for the front panel) allows usage in harsh environments, such as exposure to water or dust.
Serial communication (optional)
Shinko protocol and Modbus protocol (Modbus ASCII, Modbus RTU) are available.

Instrument number and communication protocol can be selected by keypad.