Indicator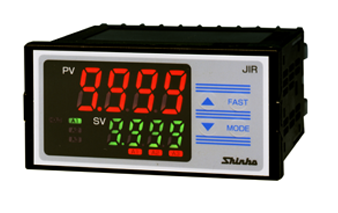 – Multi-input
Thermocouple (10 types), RTD (2 types)
Direct current (2 types) and DC voltage (4 types)
– Standard Transmission output, 3-point alarm output
Converting the input value to analog signal every 0.25 seconds, outputs the value in direct current 4 to 20mA DC.
3-point alarm output function is also equipped as a standard function.
– IP66
IP66 structure (for the front panel) allows usage in harsh environments, such as exposure to water or dust.